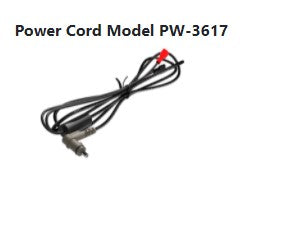 Power cord with built in voltage converter. Metal wrapped cable is 50" long. User must supply battery and water proof enclosure for battery.
Allows CuddeLink J, G & K cameras to operate from user supplied 12 volt battery.
Compatible with most 12 volt automotive/marine batteries & 12 volt gel cells.
C2 power plug with C1 adapter included.
$15.00